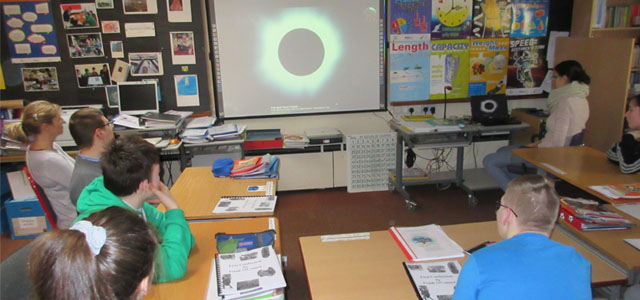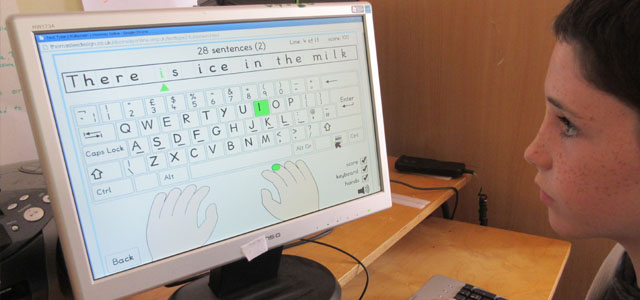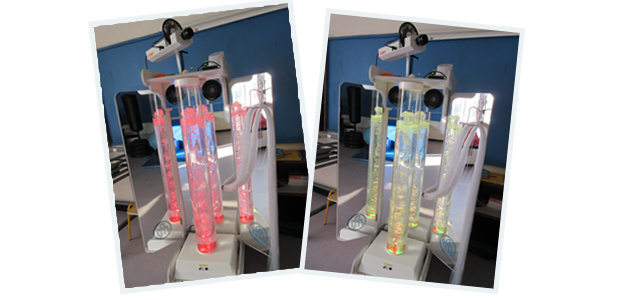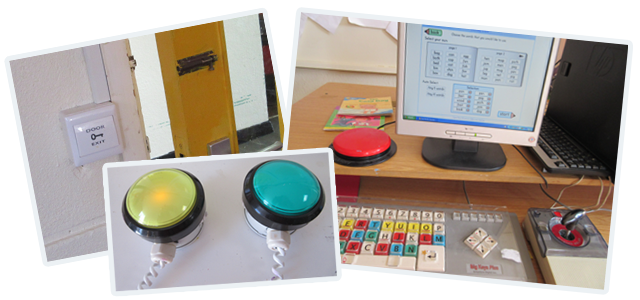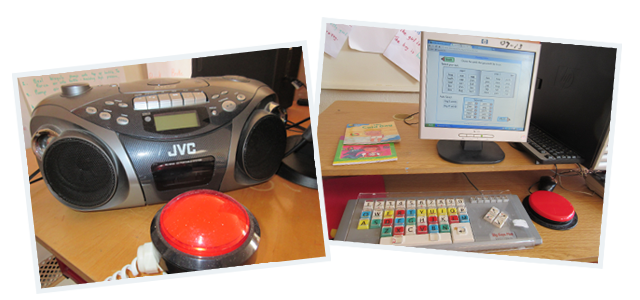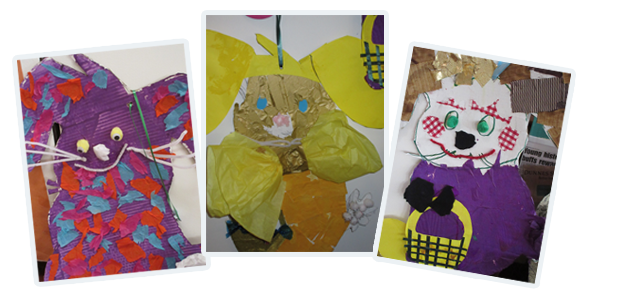 Arts Education in the School of the Divine Child
We believe that participating in creative activities is an essential component of child development. For that reason arts education forms part of the School day in every one of our classrooms. Students make and appreciate the visual arts, participate in drama and dance lessons, and attend weekly music classes.
We participate in a range of events within the City and regularly bring school tours to the Glucksman Gallery, the Cork Museum, Cork Pops Orchestra concerts as well as hosting performances from magicians, theatre in education companies, students from CIT Cork School of Music, local music groups and bands. We celebrate occasions such as St. Patrick's Day and the Chinese New Year where staff and students dress for our own local parades.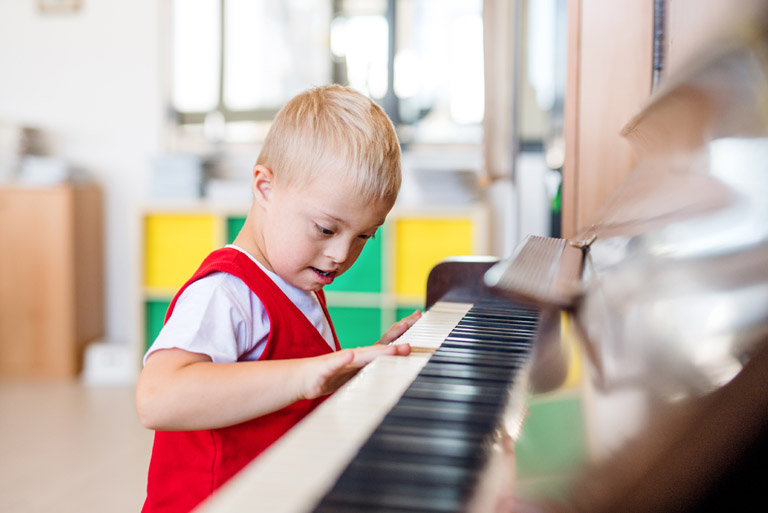 We enjoy displaying our Art work and invite audiences into see our art and join in performances at Christmas and during Cork's annual Lifelong Learning festival. In addition we participate in City displays and some of our students have won prizes in local competitions. Our Examination classes at 2nd level participate in a range of arts initiatives including 'Write a Book'.
Our part time music teacher takes all students for lessons in composition and performance. Students compose their own songs as well as learning about different musical genres. At second level, students from other schools join our students in music classes. We attend and participate in concerts in some second level schools in the City.
Music Generation – The School is an active participant in the Cork Music Generation Project www.musicgenerationcorkcity.com  and our students attend weekly music lessons, using assistive music technologies as well as piano, drums, saxophone, guitar and voice, given by tutors from SoundOut. Together with their Tutors students have recorded new material and participated in concerts in City Hall, Cork Opera House, Colaiste Stiofain Naofa as well as here in our own School hall.
Music Technology
The school offers, through a specialist teacher, accessible music education and performance programmes that use assistive music technology including Soundbeam and Midi-Creator. The school appears at many concerts through the city during the school year, including the Cork LifeLong Learning Festival, Christmas celebrations in C.I.T. and Cork School of Music.
Instruments the school use in the music education and performance programme:
Soundbeam
Midi-creator
Electrical keyboard
Pianos X 5
SAMBA percussion
Classroom percussion instruments (tuned and unturned)
Arrangement of African Djembe drums.
Download our Technology Brochure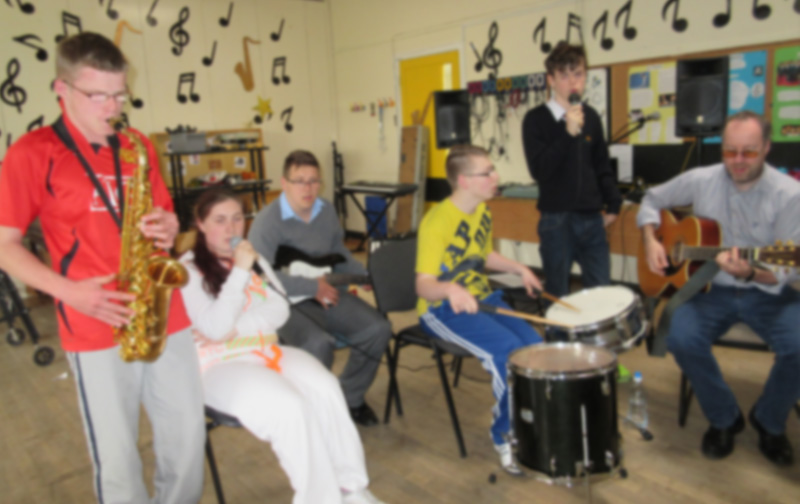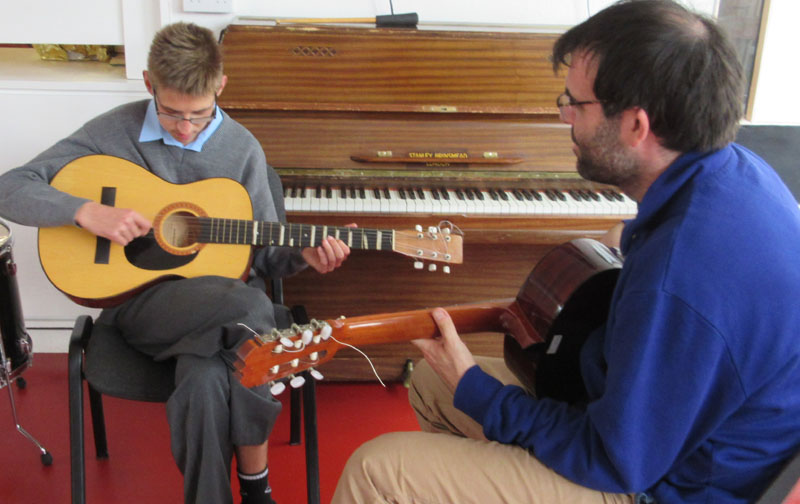 HEAL was shot by our secondary school pupils as part of the Junior Cycle and tells a story of how a bullied child looks back and heals the wounds in his life.
The film was the culmination of two years of work by the school during the pandemic.
The music is Orans, the scripts was devised in class. This is a Junior Cycle Project.
See related article in the Echo Live.
Technology
Information Technology and Assistive Technology (IT & AT) play a major role in our school. Our students use IT as a tool to enhance their learning in as many areas of the curriculum as is feasible.
The school of the Divine Child has been to the forefront in the provision of AT and IT. We have a wide range of resources and devices on hand in the school to enable our students to access the curriculum. In our school we use a variety of IT and AT equipment: computers, laptops, assistive technology devices .e.g. adapted or modified keyboards, a selection of switches, joysticks, interactive whiteboards, Soundbeam Technology, Eagle Eye/Camera Mouse Technology, film making and editing equipment, an array of communication devices and a bank of specialised software.
In recent years all our classrooms have been fully equipped with Interactive Whiteboards (IWB), laptops and desktops. Our Interactive Whiteboards are touch sensitive and some are height adjustable to cater for the wide range of disability within our school. The interactive whiteboards have brought teaching and learning to the fingertips of our students.
We continue to pilot Eagle Eye/Camera Mouse technology in collaboration with Boston College and Special Education support Services (SESS). Camera mouse technology is a programme that allows you to control the mouse pointer on a windows computer just by moving your head. The purpose of camera mouse technology is to help students with physical disability to access the computer and internet. At present a number of our students are successfully using this technology.
In 2009 our school was nominated and short listed for the It@CorkLeadersAward. This was a public acknowledgement of the wonderful work that is taking place in the school and also an acknowledgement of hard work carried from a highly skilled and motivated staff.
We are constantly sourcing new software/hardware, researching new ideas and staff members are always upskilling themselves to keep abreast with the latest technology.
Information Technology and Assistive Technology is now an integral part of our curriculum. We have always taken a proactive role in the implementation of IT & AT throughout the school and have been willing to share expertise and experiences with our professional colleagues.
For further information see http://www.eagleeyes.org
it@cork.ie